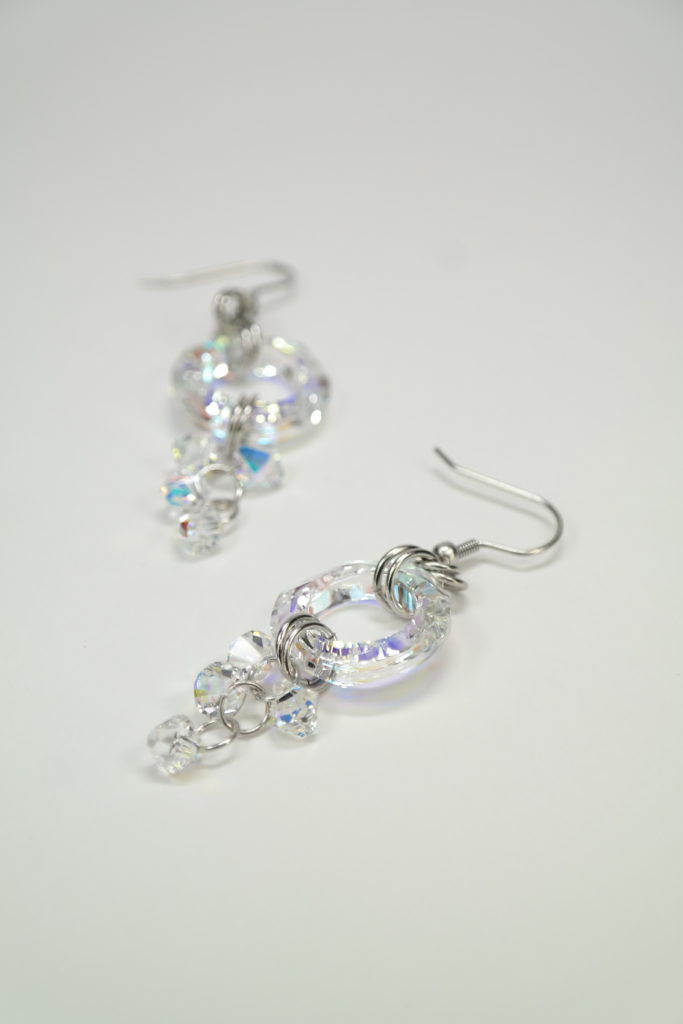 Store each jewelry piece separately in its original package or a jewelry box to avoid scratches on the crystals.
Use a soft lint free cloth to polish your jewelry frequently and remove tarnishing.
Remove your jewelry before direct contact with water, such as washing hands, swimming or using perfumes and products such as hairspray, cosmetic, soap or lotion, as this could cause damage to the metal plating and discoloration of the crystals.
Avoid performing strenuous exercise while wearing your jewelry piece.
Also do not wear them while using household cleaning products.
• Put on your jewelry last when dressing and take off first when undressing to avoid tangling.
Remove your jewelry before sleeping.
Avoid hard contact as it can cause surface damage or chipping of the crystals.
Check regularly for signs of wear and tear, especially on joints and clasps.
Stone settings could become loose over time especially if they have been hit against a hard surface or snagged on clothing.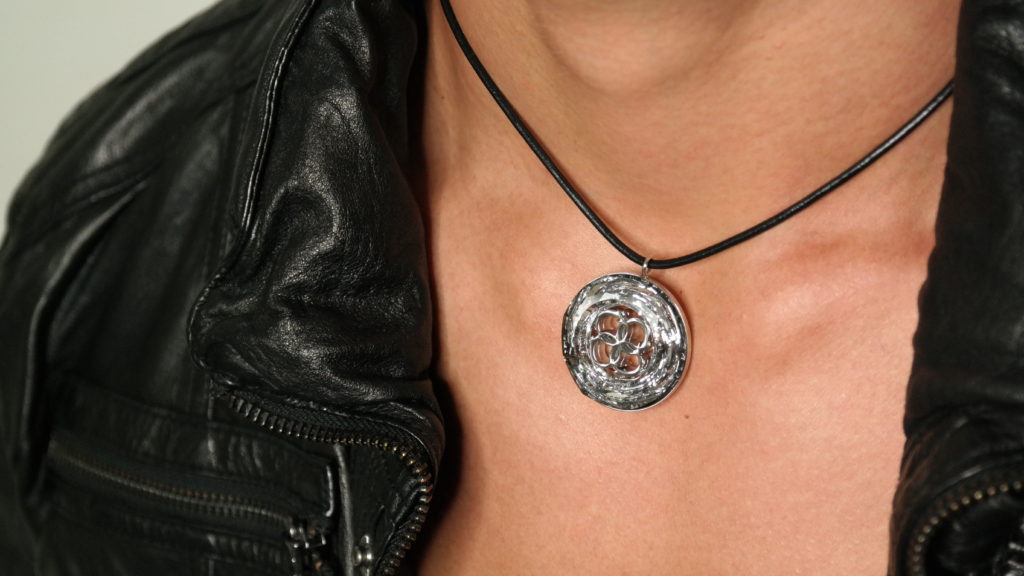 Disclaimer
Please feel free to contact us to ask any questions before you make your purchase for the best experience.
Shipping costs are free within Asia. All international orders are subjected to additional shipping costs.
All of our jewelry is individually handmade. There might invariably be some slight differences in between the received product and the website photograph. CirclesbyJonathan cannot be held responsible for this.
Due to the natural variation of crystals from Swarovski Elements, CirclesbyJonathan cannot guarantee each product is identical to that shown on the web site nor that multiple orders of the same product would be identical.
If an item is shown incorrectly on our site due to a technical error, CirclesbyJonathan reserves the right to cancel any order of that item.
All sales will be considered as-is and final. However, we are happy to discuss any issues and try to find an amicable solution where feasible.
The material on CirclesbyJonathan is subjected to change. Particulars and descriptions serve as a guide and do not form any part of a contract or agreement.
CirclesbyJonathan cannot be held liable for any direct, indirect, special incidental or consequential damages arising from the use of any items bought from this site.
CirclesbyJonathan has no knowledge of any copyright infringement on this site or in the information provided.
Privacy Notice
All information, including personal information, we collect about you by CirclesbyJonathan will only be used to provide the products and services requested by the customer. We will not disclose any personal information to anyone, including third-parties without your consent.
This site contains links to other sites and CirclesbyJonathan is not responsible for the privacy practices or the content of such web sites.
Secure Shopping
We use PayPal to handle our online payments. Paypal is authorised by the Financial Services Authority. All online transactions are secure as paypal uses the industry standard – Secure Sockets Layer (SSL). For more information on paypal and their privacy and security policy, click here.